This lesson will show you how to review your test results in the Student Portal.
Choose Your Test

After logging into Portal:
Go to the Assessments tab.
Click the name of a recently completed assessment.
Assessments appear as Recent Assessment for 90 days after a student has completed it.
Review Your Overall Test Results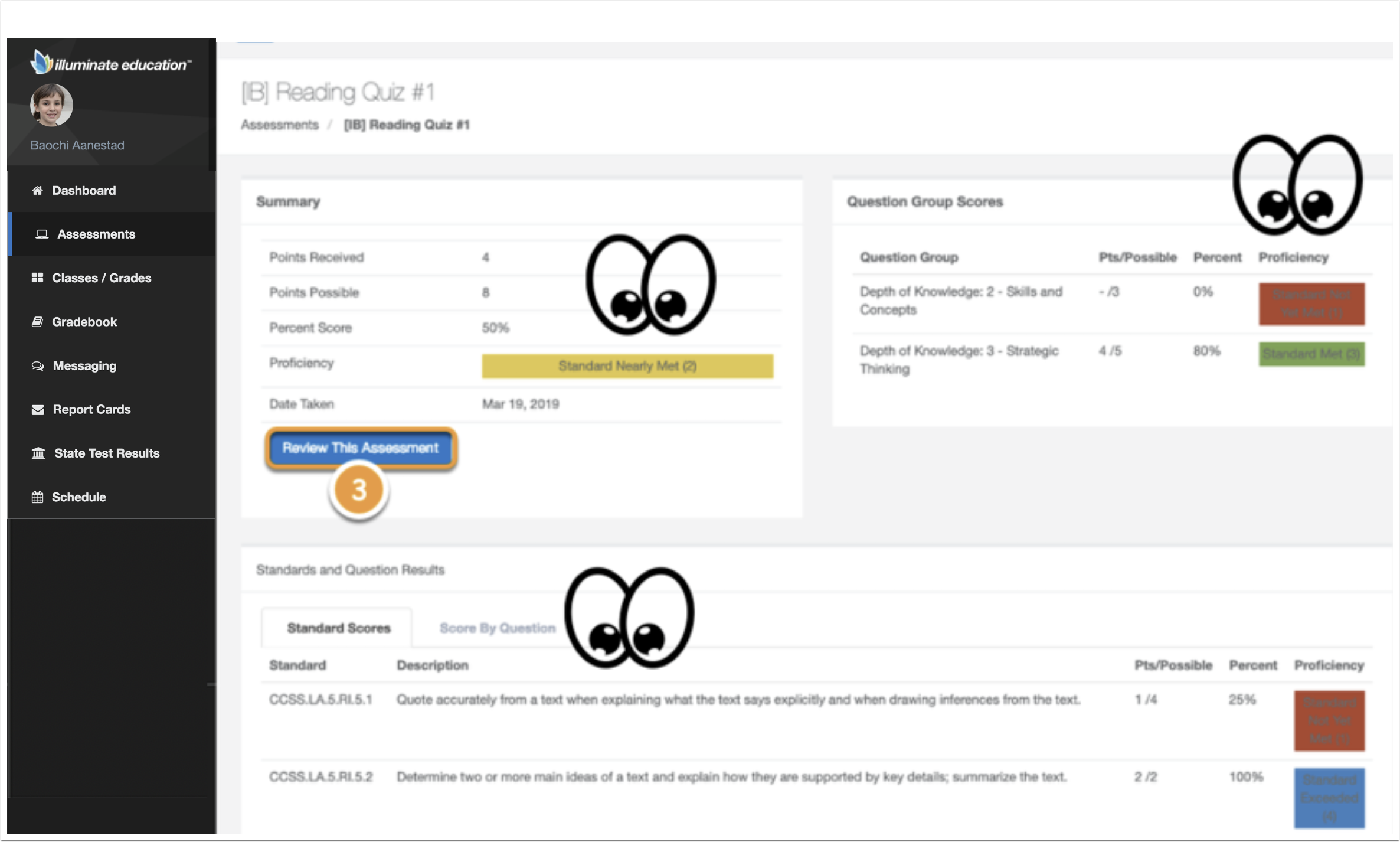 A Summary of performance displays at the top left. Question Group and Standard scores may be available.
If available, click Review This Assessment.
The Review This Assessment button is turned on by your teacher or school.
Start Reviewing Your Test in Detail
A general summary displays that shows how many points were received on each question.
Click Review Test to see the test booklet.
View Your Test Booklet and Answers
Click Show Test to see the test booklet side by side with the questions.
View Teacher Comments and Notes
If the teacher made comments on the questions, they will appear at the top in yellow. Teachers can also leave feedback on writing questions that are shown within the student response.